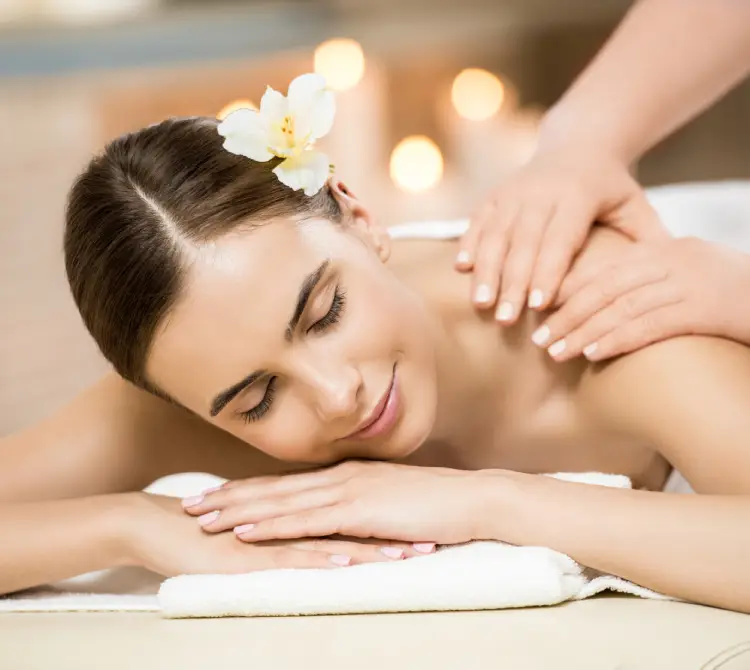 Best Massage Spa in Gurgaon
Welcome to Flip Body Spa at Gurgaon & Delhi. Enjoy a luxurious collection of our advanced spa therapies that will revitalize your body and calm your mind in order to reconnect with your inner self. Thoughtfully selected and expertly administered spa treatments will call out to your soul and help calm your natural body, resulting in a state of harmony and peace. Our experienced masseurs have the highest level of health and competence in all our treatments and take special care to tailor your Spa experience to your needs.
Full body massage is one of the most popular forms of massage worldwide. It is an extremely gentle, soothing and harmonious body treatment that will help you relax after a day's work, relieve stress, tension and dive into the whirlpool of positive emotions. This type of massage is recommended for people who are constantly under stress, working hard mental or physical work, feeling lethargic, constantly tired, nervous and having difficulty relaxing.
Massage stimulates certain brain centers, causing the body to release endophin, the "happiness hormone", which helps to calm down, gain positive energy and restore soul balance. One or two sessions a week guarantee good working capacity, a good mood and well-being. Massage also improves blood circulation, metabolism, restores tired muscles, so it will perfectly revive after a hard day's work, will help to relax and recover lost spiritual and physical forces. TONIZING WHOLE BODY MASSAGE (60 min.) This is a strong, stimulating and all-muscle massaging massage performed with strong, slow and deep movements of the elbows and thumb or classic massage - warming the muscles with fast, strong and deep movements. Strengthening, stimulating and toning the muscles with this massage has a lasting effect throughout the body - it helps to eliminate build-up of muscle tension, increases their elasticity and flexibility, reduces fatigue and provides energy. Massage is also recommended for people with low blood pressure.
Give a unique day of relaxation!